Newsletters
Old news
Book Saturday, January 19, 2019 at 14:30 to 18:00!
Be inspired by meeting entrepreneurs who create Africa's future and the sharpest entrepreneurial students in Sweden!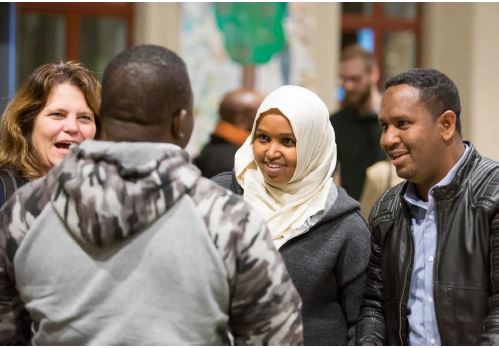 Where: Veras Gräsmatta, Vera Sandbergs Allé 8, Göteborg
The markets and business opportunities in Africa continue to grow. The most important thing to succeed in doing business in Africa is to have good partners.
Now in January, the Swedish Winter Challenge will be arranged for the fifth time. Entrepreneurs running companies in several countries in Africa come to Sweden at their own expense to develop themselves as a company manager and to create business relations in Sweden. Come to this event and be inspired by Swedish and African entrepreneurs who develop companies and do business in Africa and meet students at Chalmers entrepreneur school at Chalmers University in Gothenburg. Establish new contacts for business and a sustainable future!
Register via email to nils.lindh@naventure.se
Welcome!
Questions, contact Sustainable World Corporation, www.swcorporation.se
Nils Lindh, tel: +46 704-33 45 48, email: nils.lindh@naventure.se
Jenny Jakobsson, tel. +46 72 5610104, email: jenny@adlignum.se